Yes, yes, yes… As someone in the fetish scene for quite some time I have seen many fetish parties come and go. The one party that has always been my favorite is EuroPerve and I've seen that go, but now, with DeMasK under new and improved management EuroPerve is back, it is resurrected – and I'm happy 🙂
For this first edition (yes, I think we can speak of new first edition) there was a special DeMasK fashion show planned, an all male rubber fashion show. Yours truly was invited to be one of the macho males being dressed in gorgeus DeMasK latex…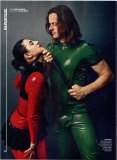 EuroPerve fun started with a major article in "De Nieuwe Revu" (a big Dutch magazine) about the party, its history, the kind of people visiting and more interesting stuff. My invitation for an interview and participation for a photo-shoot in DeMasK latex I could not resist. On the right you see the full page used for my interview for DeMasK/EuroPerve.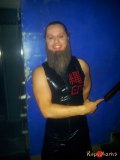 For the show all males were fitted with a ZZ Top beard… or so we were told… personally I felt more like a rubber garden gnome… But at least it didn't stop the fun 🙂
The show went smooth and was continued with *party time*
There was a latex penguin walking around on the party, my own girl Dutch Dame couldn't keep her hands of the beast! Thought I was the only one with a penguin fetish? I do think the penguin had an eye for my girl… *hmmmm*…
We had a special Italian guest over Valentina FD; you can see her here together with my own Dutch Dame, with in the middle Mr. Wasteland himself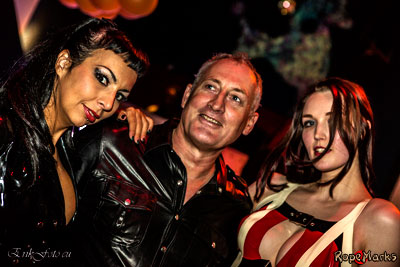 Having two Fetish Models close at hand on the perviest rubber party in the world… (you fill in the blanks :). Here they are together: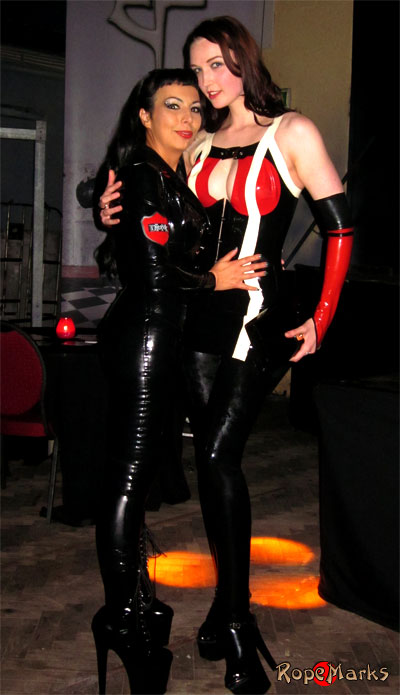 EuroPerve was and is again the party that the worldwide rubber scene goes too for a good time, There were too many interesting people, just two more shots:
At the end of the evening my girl got collared, used and abused and she can still look like the sweet fetish angel that I fell in love with for the very first time.