RopeMarks is owned and operated by Bob, A Dutch guy living in Amsterdam with a fairly twisted mind and imagination.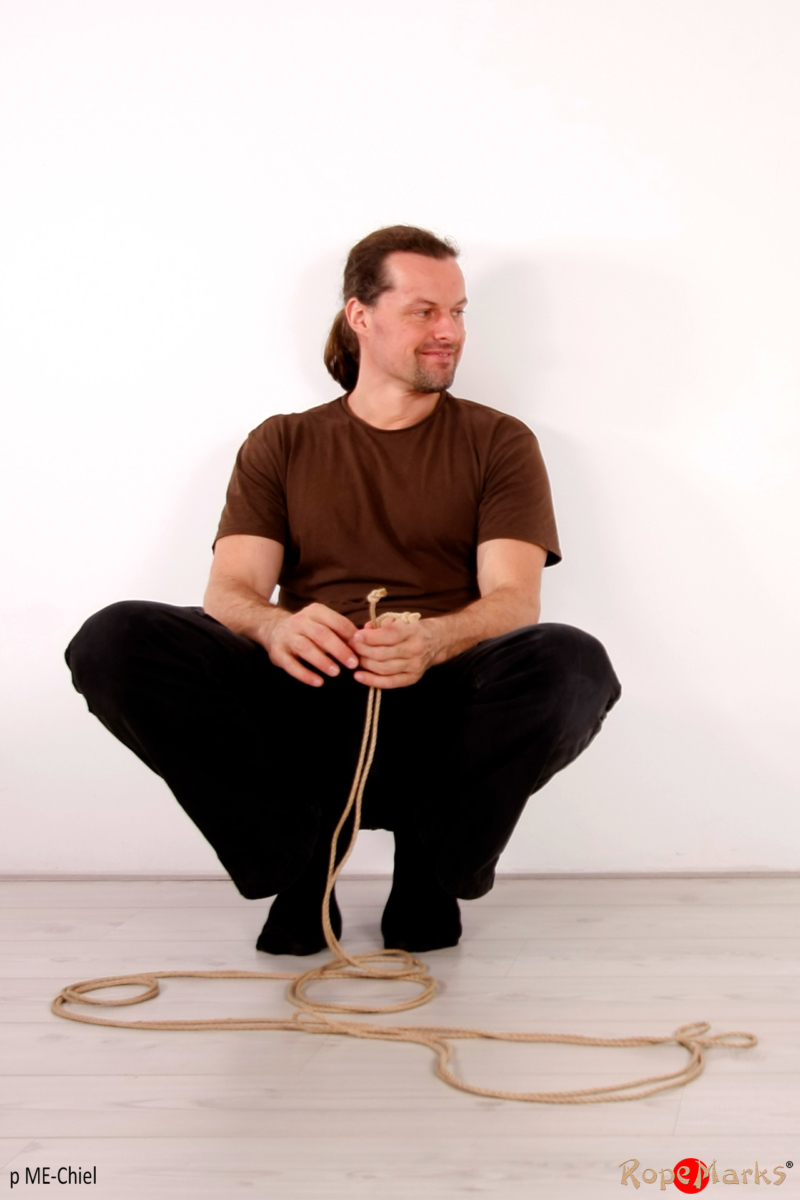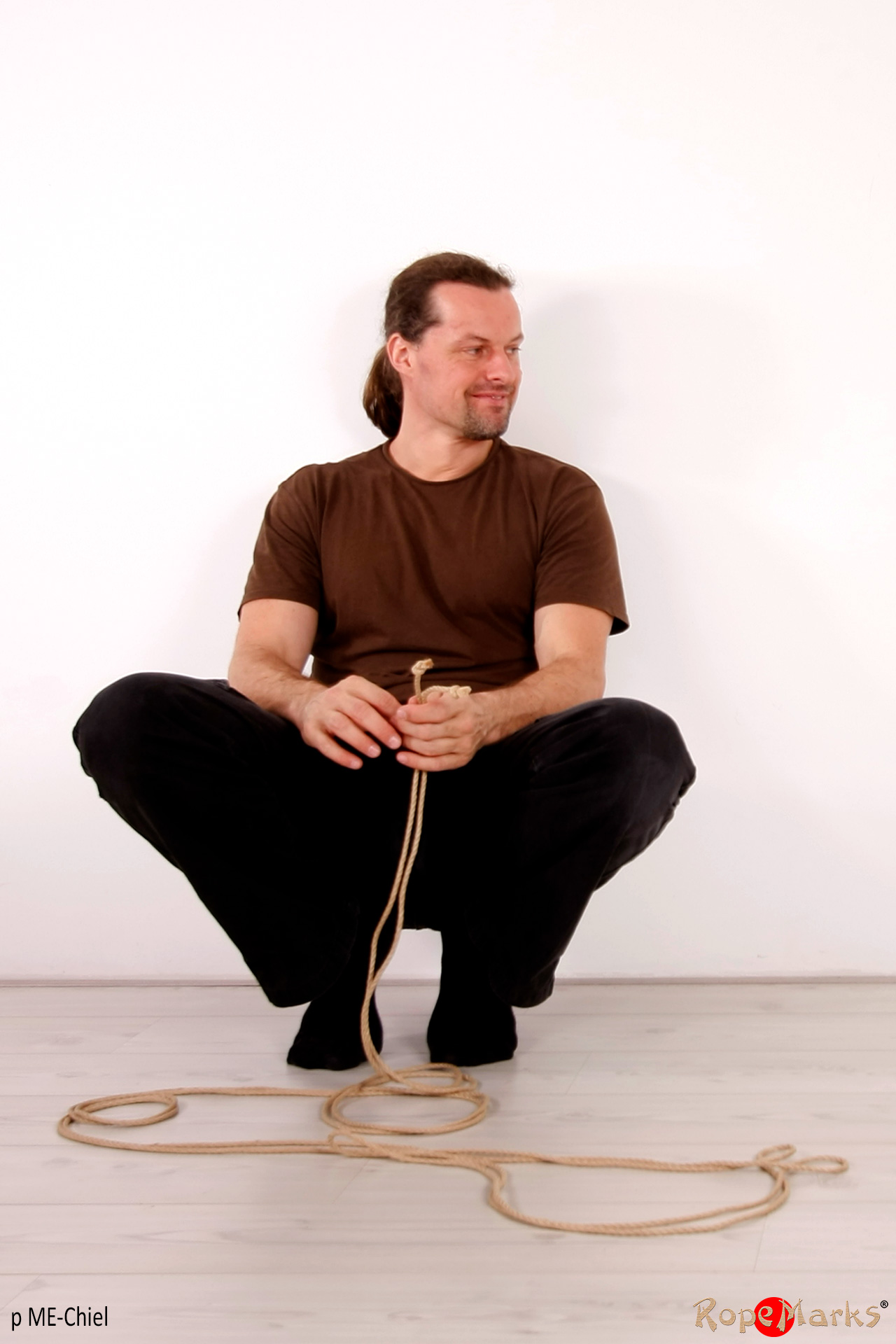 Early Age
His love for the bound female form already showed itself at a very early age, the age of 8 when he started reading comics. One day, somewhere around the age of 10, he once again took his allowance (the huge amount of a few dollars) to his favorite second-hand comic shop. In the back of this shop was a small porn department. While waiting in line to pay for his second-hand comic he catched a glimpse of the magazine the man in front of him was paying for. The magazine had a black and white photo on the cover of a bound woman wearing only sexy lingerie. This was his first look at such an image.
A few weeks later he found himself standing by the already mentioned porn department, looking for a magazine with a bound female. He never blushed as much as he did then when he paid for the magazine he found.
The Dutch, European, BDSM he was exposed too, had little serious bondage to offer, mainly the use of leather cuffs for restraining. The use of rope was minimal and aesthetics where not to be found. It was nice and exciting, but it was not -exactly- what he was "looking" for.
Internet
Around his 16th he got access to the internet through school (which was nothing compared to the internet of today). On the internet he started looking for information about bondage and BDSM. It was quick, easy and anonymous (still important aspects for current internet use). Besides a lot of information he also found, photos, a lot of photos, of Oriental women bound with rope. These photos were not just photos of bondage with leather or leather and rope, but there was beauty in the bondage, a purpose, an aesthetic. The bondage itself could be seen as art. The model served as a canvas where the artist could apply his ropes. The model became a living erotic piece of art. Not only did it look wonderful, it was also very arousing. The name he saw being used most for this was "Japanese bondage".
When he knew what he liked, Japanese bondage, he started concentrating on it. he started with looking, studying, the photos he found on the internet. The more he searched the internet, the more textual information he found.
Girlfriends
With his first girlfriend he attempted his first bondage's. This kept growing and expanding with every girlfriend. Relations broke, but bondage kept his interest. Comics, SM magazines, bondage and the internet filled his youthful mind and became a returning factor in his life and relationships.
With every girlfriend the focus on bondage (and BDSM) in the relationship grew until he found a long-time partner that shared his bondage interest on the receiving end of the ropes. The growth of Bob, and his partner, went fast from there and resulted among other thing in the company RopeMarks.
Today
Currently RopeMarks, Bob, can be considered a household name of very good reputation in the European BDSM/Fetish scene and a very well known name with equally good reputation in the world wide BDSM/Fetish scene.
Bob Roos
... surprising ... caught myself watching with wide open mouth
Visitor | Ellipsis Rope Event |
Netherlands | April 2017